Winning the 2022 Jacoby-Walkley Scholarship ultimately helped me in securing my first job in the industry, writes Amelia Hirst.
If you're an aspiring journalist looking to enter the broadcast industry, the experiences and opportunities afforded to you through the Jacoby-Walkley Scholarship with Nine are unparalleled. 
As someone who was in their final year of university, having spent two years online due to the pandemic, I was hungry for experience and looking for ways to enter the industry. While I had been able to complete a few internships during my degree, I was searching for hands-on opportunities and insight into the broadcast industry to truly understand what each day would entail. This is where the scholarship, founded by Anita Jacoby AM, came in.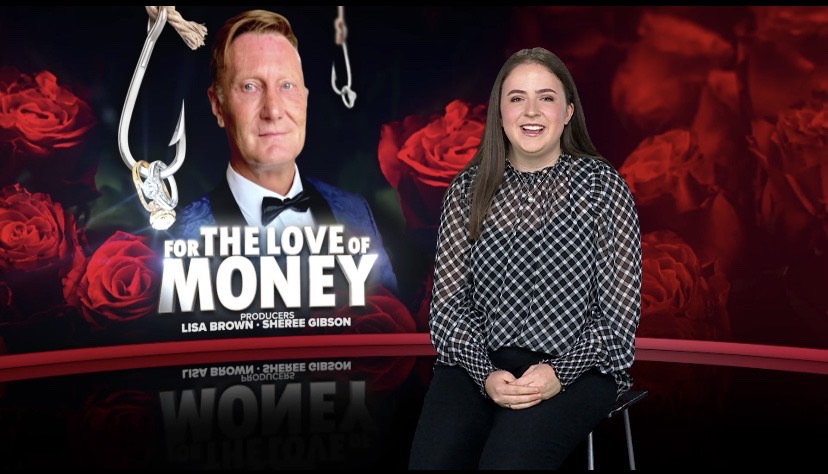 As a recipient, the scholarship allowed me to explore all realms of the newsroom, from social media and the digital publications to news and current affairs shows, as well as spending a month in the investigative program of 60 Minutes. Being surrounded by those who have been in my position, and been successful, was an invaluable opportunity and as a result, I was able to receive advice that I've been employing ever since. 
In addition to this, the last month was spent at the Walkley Foundation where I was able to sit in on the final judging for each category as well as help organise and attend the awards night. It was the perfect way to end a truly life-changing experience. The scholarship required me to be challenged beyond what my comfort zone would permit and I really do feel it's been transformative, not only for my career but for me as an individual. 
I firmly believe that the journalism industry is made up of two components; your ability to be empathetic and humble with people you're connecting with for the first time, and your capacity to tell a story. Interestingly, each of the departments I gained experience in approached storytelling and the production behind their content in differing ways. Therefore, I was able to develop an appreciation of each medium and how best to employ them for storytelling. 
During the period of my scholarship, it was a rather unprecedented time to be in a newsroom with big events such as the Chris Dawson trial verdict being handed down and the passing of the late Queen Elizabeth II. I remember walking in on my first week and someone mentioned to me, "everything will be ok as long as the Queen doesn't pass". Just shy of a month later, the news broke. Through the scholarship, I encountered days in the newsroom that I'm unsure I'll ever experience again during my career and that's the beauty of this industry; you never really know what to expect.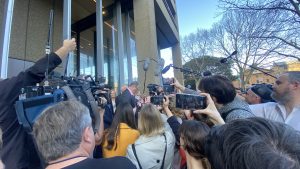 However, what I believe sets the scholarship apart from other opportunities, and what I found to be the most exciting and rewarding aspect, came when I was given the chance to produce my own work and get it published. Pitching ideas to editors and the various chiefs of staff, while initially daunting, opened my eyes to what they look for in a great story. With differing components and conventions needed within each medium, I was able to gain honest feedback to ensure my work was engaging, accurate and clear; three non-negotiables to journalism.
Getting a start in the journalism industry can often be challenging and a lot of people say it's more about who you know than what you know. While I had heard this saying previously, seeing it come to fruition was a completely different thing. Through the scholarship, I was able to get a foot in the door and build connections and relationships that ultimately helped me in securing my first job in the industry. I know my position as a casual producer for A Current Affair in the Melbourne offices would not have been possible without the scholarship and the subsequent referrals from the producers and journalists who I worked alongside. 
So, if you're thinking of applying for the scholarship, please do it! You truly have nothing to lose and everything to gain from this experience. Looking back to where I was this time last year, I could never have imagined receiving the Scholarship and the doors it would open for me. It challenges you, inspires you and shows you what is possible if you're willing to work hard and embrace everything thrown at you, you definitely won't regret it!
The Jacoby-Walkley Scholarship with Nine is now open for applications, closing at 11.59pm on Wednesday April 26. In 2023 the age limit for this opportunity has been extended, so if you're 32 or younger on April 26 get started on your application now.
Find out more information about the scholarship here.
And enter now here (you can save your application and revisit it for updates before you submit).
The Scholarship prize includes a 10-week placement with Nine in Sydney including 60 Minutes, Nine TV News, 9news.com.au, A Current Affair and Today;  a 4-week placement at the Walkley Foundation, in the lead-up to and including the annual Walkley Awards for Excellence in Journalism; $1,000 towards an Australian Film, Television and Radio School (AFTRS) short course; and a stipend of $12,500 to support living expenses for the duration of the scholarship.
Entry enquiries:
The Jacoby-Walkley Scholarship is proudly supported by: