"Baby burns victim in Boost Hospital"
Photography: Nikon-Walkley Press Photographer of the Year
Photography: Nikon-Walkley Press Photo of the Year
Working independently in Australia and abroad, Andrew Quilty gives us a body of work that represents some of the year's biggest social, environmental and news stories, as well as a picture of how the modern freelance photojournalist is working. His skilled sharing on social media and well-stamped passport are contemporary phenomena, but Quilty's eye for condensing a story into a still frame has the timeless flair of the classic documentary photographers.
Quilty's images take us from Bondi Beach to the bed of the Katherine River, and to Afghanistan and Iraq. Here are faces rent with anguish, hunger, frustration, terror, exhilaration – the human link to issues that can seem so distant and impenetrable.
Light, colour and composition are wielded masterfully by Quilty as he draws us into other worlds. A shot of horsemen battling for a headless goat – playing Buzkashi in Afghanistan's mystical Panjshir Valley – could be an oil painting, or a vision from another century. A tiny girl lays wrapped in foil blankets to treat her burns in an Afghani hospital – the jarringly beautiful composition begs a second look, and another, and another. Named the Nikon-Walkley Photo of the Year, this is part of a portfolio of incredible depth and range by a photographer who it seems has a brilliant career ahead of him.
Andrew Quilty was born in Sydney in 1981, and began his career at Fairfax Media before turning to freelance work in 2010. Since then Quilty has based himself in New York City and, most recently, in Kabul, Afghanistan from where he also covers issues in northern Iraq, Turkey and Lebanon. He also continues to work in Australia from time to time. 
Quilty is commissioned regularly by The New York Times, TIME Magazine, Newsweek, Foreign Policy, Guardian Australia, The Sydney Morning Herald and SBS.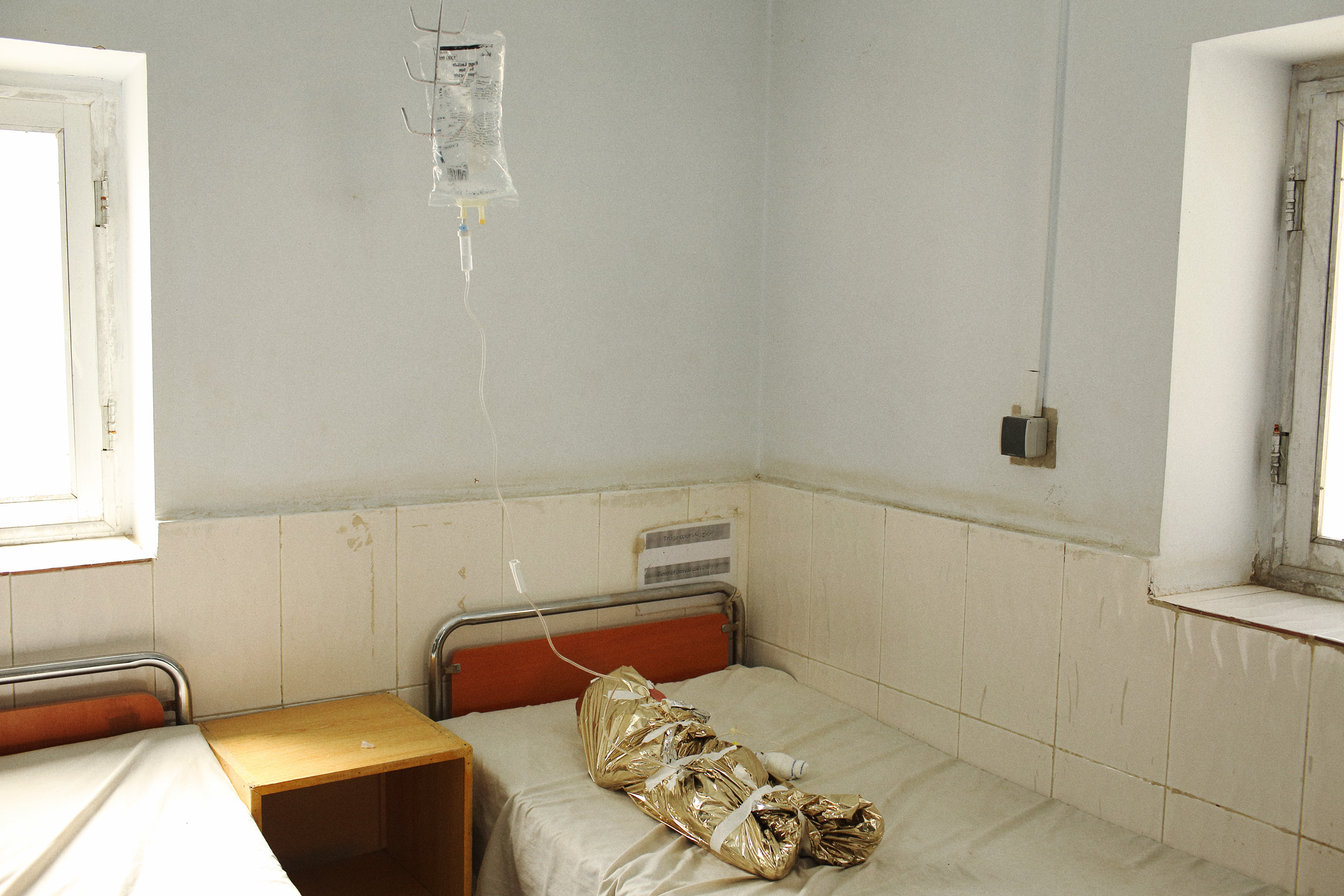 "Led by our 2014 Photo of the Year, Andrew Quilty's portfolio is a strong body of work. Andrew has a sensitive eye that allows him to capture lovely photos. He displays consistent skill in challenging environments."