Australia & NZ GNI Leadership program fellows announced
Three journalists from Australia and New Zealand have been announced among the inaugural Google News Initiative Newsroom Leadership program fellows for 2019-20. 
They are:
Danielle Cronin,

Brisbane Times

for "Storytelling Toolbox Templates for Small Newsrooms"

Betina Hughes,

Australian Community Media

, for "Classifieds and Community Journalism"

Phillip O'Sullivan,

TVNZ

, for "Political Polling"
Raju Narisetti, a professor of professional practice at Columbia Journalism School, who selected and will host the fellows for onsite training said: "The calibre and range of applicants, including from Australia and New Zealand, was impressive in both the background and professional experience of individuals, as well as the rich diversity of their own news organisation's challenge that each of them wanted to tackle over the year. 
"While it was difficult to choose just a dozen Emerging Newsroom Leaders for the first year, the cohort is very well curated to both learn from and contribute to, in coming up with practical solutions to pressing issues in Asia Pacific newsrooms."
Nic Hopkins, Google News Lab lead for Australia and New Zealand, said Google was excited to see the results of the program.
"We're thrilled to welcome Danielle, Betina and Phillip to the program and look forward to seeing what they can develop over the coming year. I'm sure this will be just the first in an illustrious list of emerging leaders to benefit from the insights and mentoring provided by Columbia Journalism School," Hopkins said.
Danielle, Betina and Phillip will join other fellows from the Asia-Pacific region in spending four weeks in on-site training at Columbia Journalism School, supplemented by training from Google. Each fellow will also work on a specific project during the year that is relevant to their newsroom within the main fellowship topics: technology, monetisation and data.
About the fellows and their projects
Danielle Cronin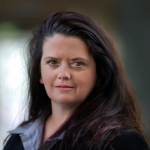 Danielle Cronin is the editor of Brisbane Times, a metropolitan masthead based in the capital of Queensland, Australia. She has worked in regional, metropolitan, and overseas newsrooms, including spending seven years in the Canberra Press Gallery where she reported the political coup that ended a prime ministership. She has also worked in South Africa as the inaugural winner of the Independent Newspapers Fellowship for Australia and as the winner of the German Prize for Journalism. She has also volunteered on the Women in Media Queensland committee since its inception and was recently appointed to the Women in Media Australia board, taking on responsibility for digital strategy at a state and national level. Cronin is keenly interested in pushing the boundaries of digital storytelling and innovative ways to build online communities.
"Storytelling: Pushing the Boundaries": Danielle hopes to investigate innovative storytelling techniques and their impact on engagement, encouraging casual readers to become subscribers; focusing on smaller newsrooms and easy-to-use tools.   
Betina Hughes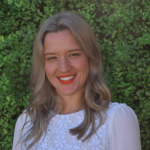 Betina Hughes is a group digital journalist with Australian Community Media (ACM). Betina works with ACM's 140 news websites to increase their digital storytelling capabilities. Her work has involved creating a "what's on" strategy for ACM's subscription websites, which increased traffic to those sub sections by 2,200 percent. It is now a significant content channel for the business and regularly referenced by subscribers as a valuable section on ACM's sites. On a local level, she has led the team at The Maitland Mercury through their transition to digital subscriptions. Her interest in developing skills in digital journalism led her to pursue a Master of Digital Media at the University of Newcastle, which she is currently studying.
"Building deeper engagement through Birth, Deaths and Marriages content": Betina hopes to develop a revenue-building and engaging online user experience for Australian Community Media's birth, death and marriage pages. 
Phillip O'Sullivan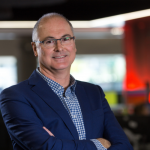 Phillip O'Sullivan is Editor of Newsgathering at TVNZ's 1 News. He oversees all TVNZ's news reporters across New Zealand including its political team and overseas correspondents in Sydney, London and New York. O'Sullivan is a former TVNZ news reporter and worked for CNN for 15 years in Hong Kong and the Middle East. He lives in Auckland with his wife and three boys.
"What Are they Thinking?": Phillip aims to research the most accurate and cost-effective polling methods employed in democracies around the world, investigating the efficacy of social media sentiment in the political polling space and whether new technology can provide new ways to gauge sentiment in the wider electorate.    
See all the 2019 fellows here: https://journalism.columbia.edu/gni-fellows
Learn more about the program at journalism.columbia.edu/GNI 

In association with the Walkley Foundation