Pat Campbell had already drawn an editorial cartoon on the day of the Christchurch mosque massacre, Friday March 15. But thinking ahead to his Monday cartoon, he was struck with an idea. He chose the silver fern as a symbol of New Zealand and replaced the individual pinnae of the frond with silhouettes of people.
Campbell described his process: "The image evolved to depict all of the victims in peaceful stages of prayer. Initially, I drew 49 silhouettes to represent each of the victims and to provide a visual depiction of the number of dead. When a further victim died from their wounds, I added an additional figure to the image."
Another person has since died and Campbell plans to present a revised image recognising this in March 2020. The illustration went viral on social media, shared extensively around the world and throughout Islamic communities, and Campbell was contacted by international media organisations for comment.
Pat Campbell is a cartoonist and illustrator who has worked for The Canberra Times, Fairfax Media and Australian Community Media for more than 20 years. Campbell has won seven Stanley Awards and the Bill Mitchell Memorial Award. This is his second Walkley Award; he won the Cartoon category in 2013.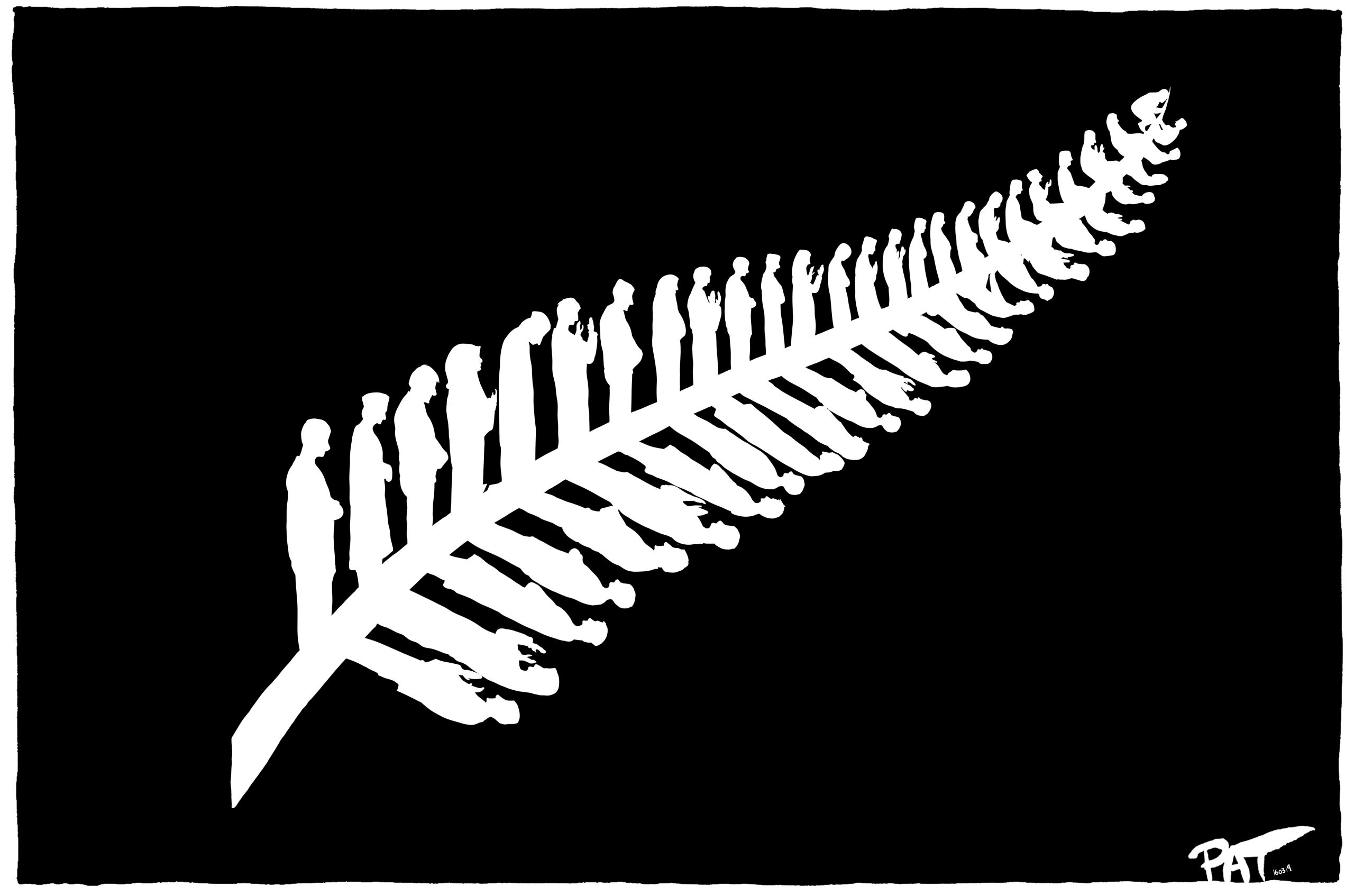 "The sombre simplicity of this complex drawing is striking and it's a stunning tribute to those lost in Christchurch. Beautiful, simple imagery that's rich in pathos, every detail amplifies the inclusive message of this illustration. No words are needed; the image says everything. An extraordinary work of both art and political commentary."