All Media: Headline Journalism
When your headlines are splashed on the cover of a tabloid, every letter has to count. Matthew Quagliotto can make magic with three words – or two, plus an ampersand – to bring a story to life in vibrant tabloid style. Working with the images you have access to is key. A CCTV snap of Roger Rogerson and a fellow murder suspect toting a six pack of beer? "Thirst Degree Murder", a very Sydney story. A sharp-suited federal court judge's associate, who presented a character reference from another judge when facing court for cocaine possession? "Law & Snorter", with an instantly recognisable font mimicked by artist Will Pearce to recall the TV series. When two police officers were reprimanded for breaking protocol and splitting up while on duty to change a female motorist's tyre, Quagliotto had "Tyred & Demotional" at the ready, but there was no picture of the officers in question. Luckily, NSW Police had posted on their Facebook page a shot of two other officers on duty who stuck together while changing a tyre at a traffic stop on the Anzac Day holiday.
Matthew Quagliotto got his start 17 years ago as a cadet at the North Queensland Register in Townsville. Since then he has worked in a range of roles, including senior reporter, news editor, chief sub and editor at a number of mastheads and sites in Queensland and NSW before arriving at The Daily Telegraph in 2013. He now works with the Tele's back bench as assistant editor. This is Quagliotto's first Walkley Award.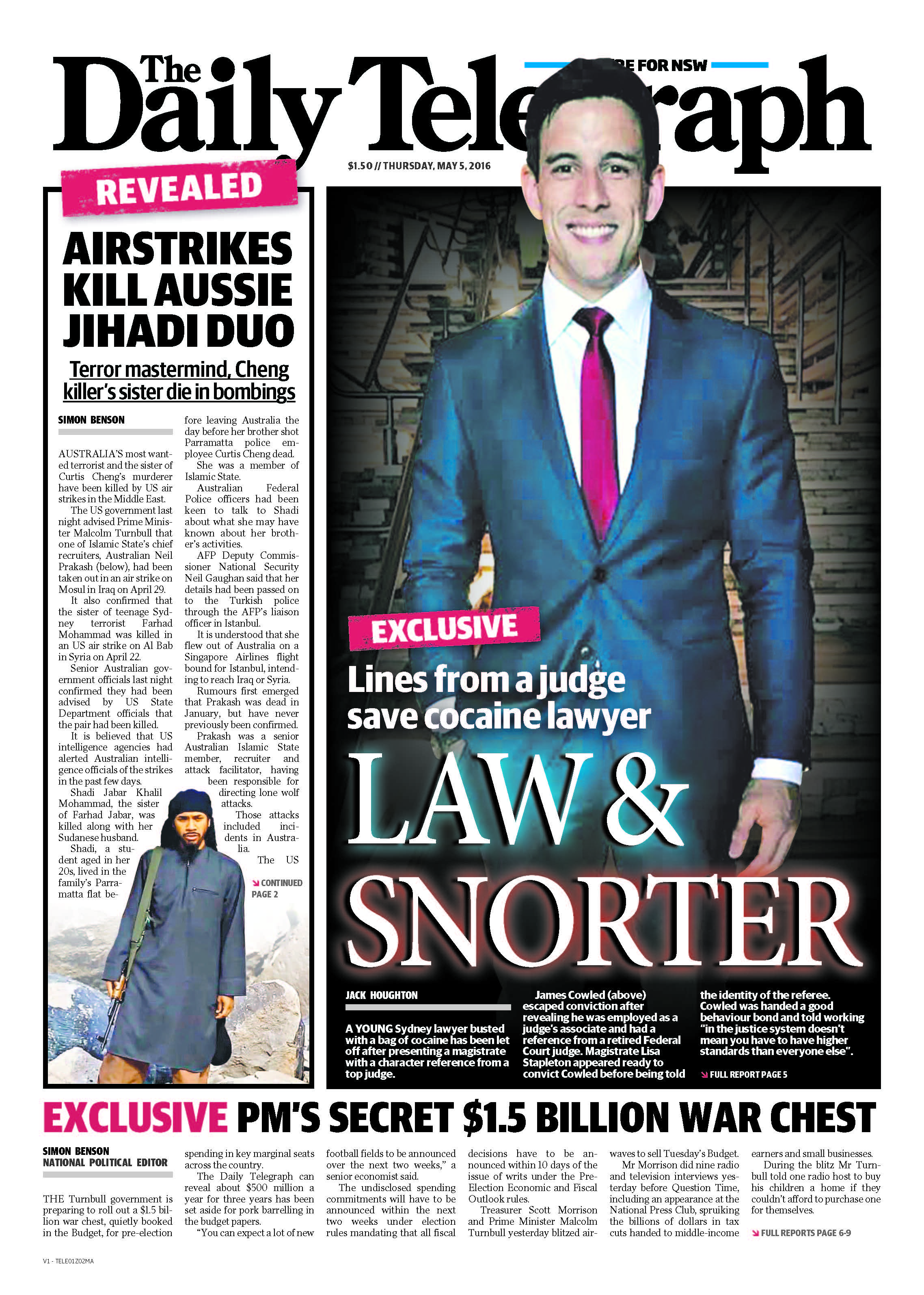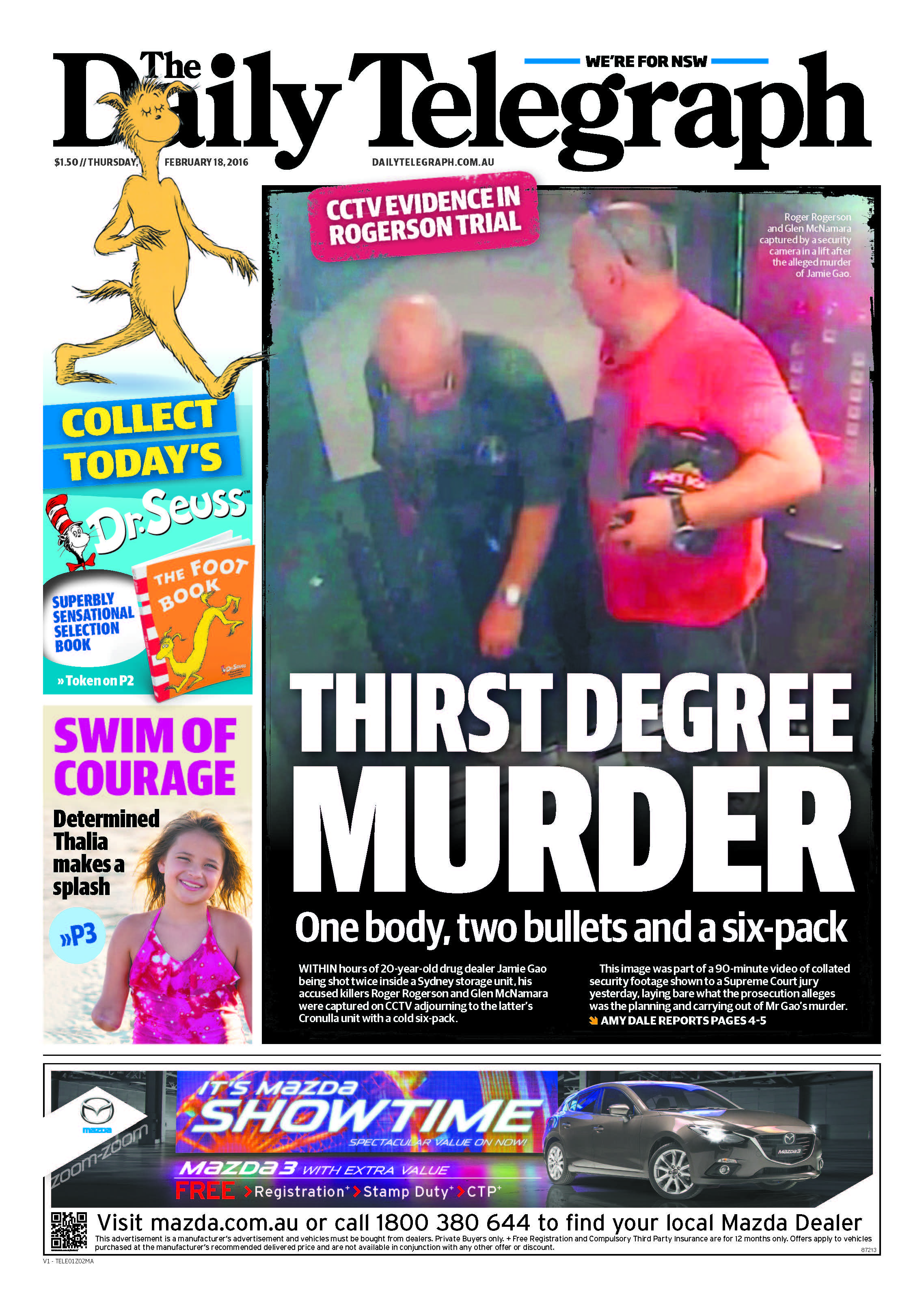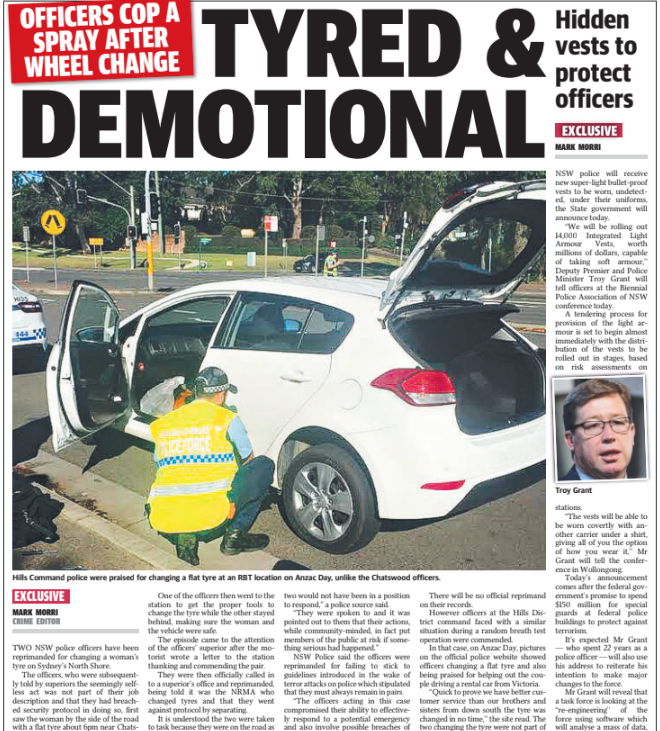 Matthew Quagliotto's entry captures with irreverence and brevity the essence of the three stories in punchy, attention-grabbing headlines. "Thirst Degree Murder" wittily highlights the extraordinary detail revealed in the trial of now convicted murderers Roger Rogerson and Glen McNamara adjourning with a six pack of beer after killing their victim and the headlines "Law & Snorter" and "Tyred & Demotional" use humour neatly to encapsulate each article.