In June 1980, Melbourne mother Maria James was stabbed to death in her home behind her bookshop. Police suspected she was killed by someone she knew, but the case ran cold. Rachael Brown revived the unsolved murder 37 years later with Trace, the ABC's first true-crime podcast. Many of the investigative techniques at work in Trace are old school – scouring microfiche and federal rolls, land title searches, letter-writing, doorknocking – all driven by the hope that someone, somewhere might have seen or heard something that could bring a breakthrough in Maria's case. 
What made Trace innovative was the way the team used technology and storytelling platforms to actively and meaningfully engage the audience to assist with the investigation. As well as the podcast, the team used every resource and platform available to tell a rich and compelling cross-media story, leveraging long-form audio, video, TV and Facebook Live. Call-outs for information prompted more than 200 emails and countless phone calls, many offering vital fresh leads that Brown and the team then verified in subsequent episodes as the story evolved in real time. Podcast download figures hit 1.1 million in June/July and Trace sat at #1 on the iTunes podcast chart for 35 days. Information uncovered through the series has offered new hope for Maria's sons, Mark and Adam, that they will find justice for their mum. 
Brown is the creator, investigator and host of Trace. An RMIT graduate, she began her broadcast career more than 15 years ago as a cadet journalist for the ABC in Melbourne, and has since held several postings, including Europe correspondent (2010-13). In 2008, she won the Walkley Award for Best Radio Current Affairs Report. 
Jeremy Story Carter is a reporter and digital content producer with ABC RN, and worked as the digital production lead on Trace. Story Carter has been at the ABC for five years, working as a rural reporter in Western Australia and Victoria before moving to ABC RN. He worked as a producer on Bush Telegraph and was host of the music series I'm Here Now. Jesse Cox was executive producer of Trace. He currently manages original content for Audible.com.au and previously worked for ABC RN: first helping to establish a new unit for creative audio and storytelling and, most recently, as the features editor overseeing documentary podcast production and scripted fiction development.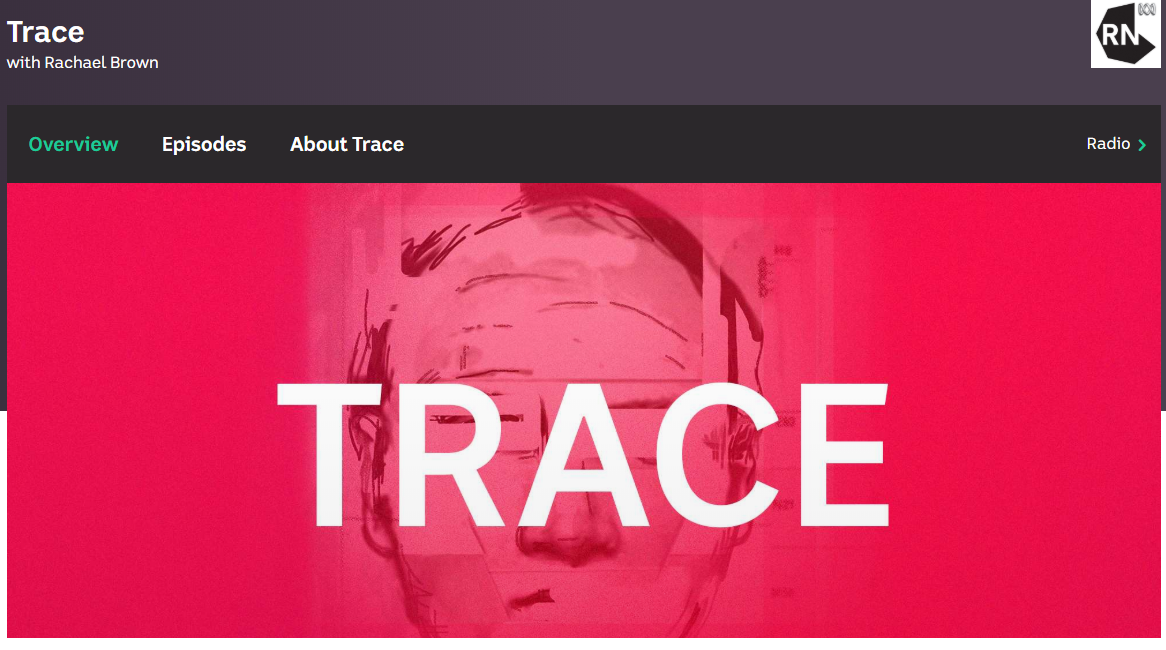 An outstanding work of long-form audio journalism which crossed platforms, revealing an innate understanding of how audiences would wish to interact with the story.