The Walkley Foundation presents a free webinar, in association with Media Diversity Australia
This live webinar panel, on Thursday September 3 at 12.30pm, discusses the "Who Gets To Tell Australian Stories?" report looking at diversity in television news and current affairs.
This event will feature a panel discussion on the under-representation of cultural diversity in Australian TV news, why that matters, what strategies could be put in place to address the problems and more.
The panel will feature: 
Russell Anderson

, executive officer, National Ethnic and Multicultural Broadcaster's Council

Tanya Denning-Orman

,

Director of Indigenous Content

,

SBS

Andrea Ho

, Founding Co-Director, Economic Media Centre

Host: Nassim Khadem,

Business Reporter,

ABC
There will be a 40-minute panel discussion followed by a 20-minute Q&A taking place via Zoom. 
Date: Thursday, September 3, 2020
Time: 12.30pm – 1:30pm AEST
This event is FREE however registration is essential to secure your place.
The Walkley Foundation provides scholarships, fellowships, mentorships and training to support and encourage journalists of all backgrounds. If you would like to join us in supporting quality journalism and an equitable and inclusive media, please consider making a donation today.
Speakers: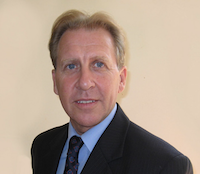 Russell Anderson
Russell is the CEO at the National Ethnic and Multicultural Broadcaster's Council (NEMBC). He has 30 years' experience in journalism, media production and management. He has worked with the United Nations, for international and national NGOs on media projects and was a senior media advisor for East Timor's national broadcaster.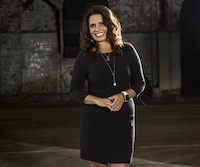 Tanya Denning-Orman
Tanya Denning-Orman, a proud Birri and Guugu Yimidhirr woman from Central and North Queensland, has led NITV since it joined SBS in 2012, and more recently became SBS's first Director of Indigenous Content.Tanya manages NITV as a channel dedicated to Indigenous voices, overseeing its diverse and innovative multiplatform content. She also plays an instrumental role in the development and delivery of First Nations storytelling across the SBS network. With more than 20 years' experience working in media, Tanya has previously held positions as a journalist and producer for ABC and SBS, and a number of different roles at NITV since its inception in 2007.As a champion for strong Indigenous media, she also holds a number of industry Board positions including with Media Diversity Australia, First Nations Media Australia, and the World Indigenous Television Broadcast Network.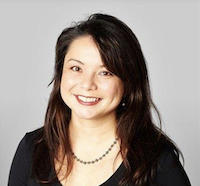 Andrea Ho
Andrea is a media professional and experienced leader, broadcaster and content maker. She is a Founding Co-Director at the Economic Media Centre, which works to strengthen diversity of voices and views around economic and social issues. Andrea was most recently Head of Planning, Regional and Local at the ABC and started out her distinguished career in community broadcasting. Andrea designed and introduced a system to track diversity in media content at the ABC, after investigating practical strategies for increasing cultural diversity in broadcast media in her 2016 Churchill Fellowship. Andrea delivered executive leadership for the ABC's emergency broadcasting during the unprecedented 2019-20 bushfires and the COVID-19 operational response for ABC Regional and Local. Andrea was a Walkley Awards category judge in 2019.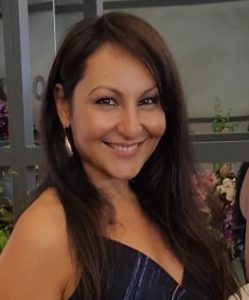 Nassim Khadem
Nassim Khadem is an award-winning journalist, reporting on business news across online, radio and TV for the ABC. Nassim began working as a full-time journalist with The Age in 2003, including as that newspaper's economics correspondent. Before joining the ABC, she worked in various business reporting/editing roles for Fairfax Media's BRW magazine, The Australian Financial Review and as deputy business editor for The Age and The Sydney Morning Herald.