2020 winner of the Nikon-Walkley Award for Press Photographer of the Year and News Photography Award
With an exceptional body of work from an extraordinary year, freelance photojournalist Matthew Abbott won the 2020 Nikon-Walkley Press Photographer of the Year Award as well as the News Photography Award.
The Walkley judges said: "With a body of work that highlights his light-footed approach to photography, Matthew Abbott's portfolio is breathtaking. A remarkable selection of shots that tell a compelling story."
We spoke to Matthew shortly after the Walkley Awards about the busy year behind him, which included covering a measles outbreak in Samoa, Australia's Black Summer bushfires and COVID, not to mention getting married and having a baby.
---
Congratulations on taking out the Press Photographer of the Year Award as well as the News Photography Award at the Nikon-Walkley Awards this year. How does it feel to be recognised by your peers in the industry for this body of work?
It's a great thing, especially for freelancers to be recognised at these kinds of awards. Because, you know, we're sort of up against it… It's a way to broaden our reputations and reach others in the industry that might not be aware of our work. It's a big part of being a freelancer, being able to have multiple clients to work for, so I think that definitely helps. And, of course, it's great to be recognised at the highest level here in Australia.
It's been a big year for news events all around the country and world, and your portfolio for Press Photographer of the Year covered many of those events. Take us back through the year, how did it develop for you?
It was actually already busy before the bushfires. One of the biggest stories I did over the year was in Samoa, covering the measles outbreak there. It was horrific. That was one of the most important stories I worked on that year.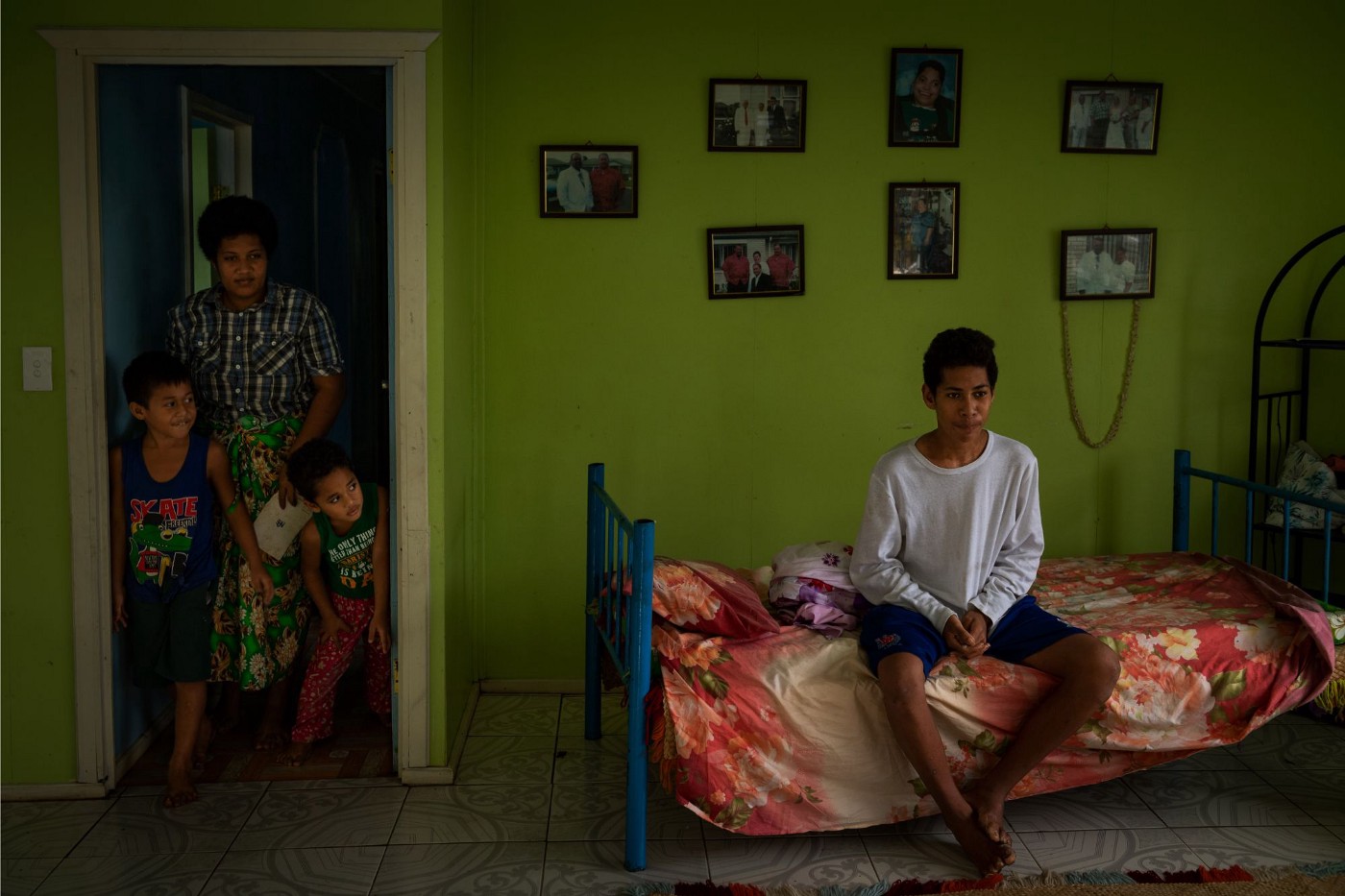 Photo by Matt Abbott
It was great to be able to add some coverage to that, because a lot of the stories coming out of it were done from desks. So it was good to contribute to that conversation, as it had big implications for world health.
I also spent several months working on stories in the Central Desert, and earlier on in that crossover year, in what we described as the year for the Walkleys.

"Leading up to the fires, for me personally, it was crazy busy because I got married in the middle of fires, and then I found out I was having a kid as well. It was all kind of happening at once."
Myself, and many other photojournalists, began photographing these fires in early November — it was a relentless season. With peers, led by people like Nick Moir in particular and some other experienced photographers, we had been talking and preparing for destructive fires over a year before they came, but no one predicted the scale.
I think that's something that people might not understand completely… I think there's a perception about photojournalists, it's like, "he was just lucky to be there, right place right time? As if, we're just there, snapping away." You know? But there was this huge preparation that went into the coverage.
"We've been photographing climate issues for years, and it was all leading up and culminating into this one big moment that we saw over summer."
This was my first major bushfire season — a baptism by fire, and I was very fortunate to have had relationships with people like Nick Moir and Dean Sewell, who are very experienced in working fires. They were incredibly generous in being able to teach myself and others how to operate safely in these environments. That's why the coverage was as good as it was. Australian photojournalists have a lot to be proud of, especially how we came to work together. And that collective response to this story was exceptional.
I primarily work for international media and at that point, the fires hadn't become a major international news story. I was actually quite frustrated by the lack of investment and interest internationally. But that all changed on December 31, the day that I was in Conjola and I got that image of the kangaroo — just one of many images I took that day — but I think that terrible day when so many Australians were stranded changed [things] and all of a sudden it became a massive international news story.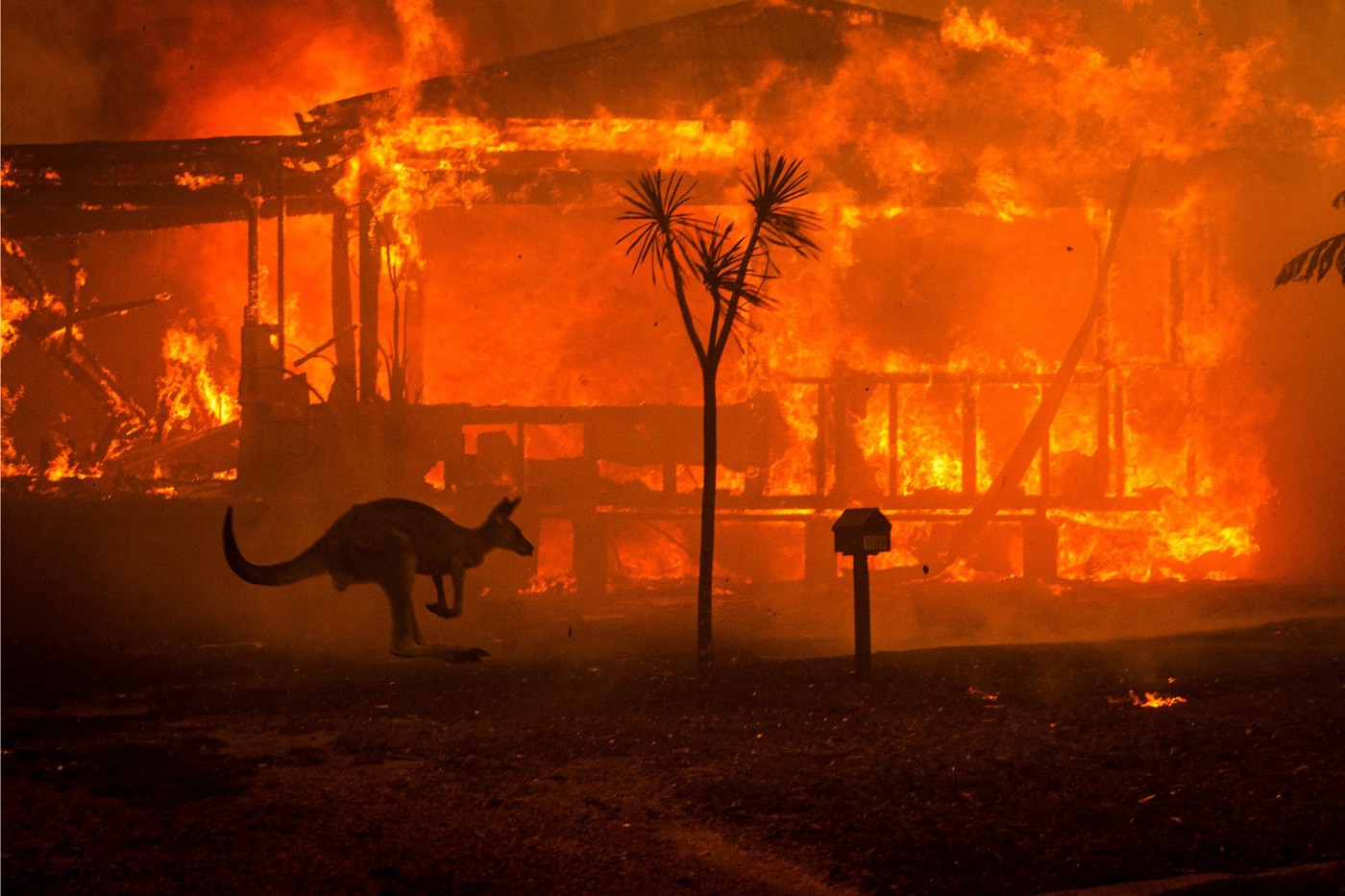 Photo: Matthew Abbott
It's the biggest story I've ever been involved in, in the years that I've been working in Australia. I went from basically getting no work and having trouble selling my images to being flat out.
I think a lot of people might not understand that. It took like two months of working, paying for my own fuel, my own time, putting myself at risk, you know? It's a very, very involved process. It is really tough, especially for freelancers, because we can't fall back on paycheques and things. You know, we sort of live and breathe it — the media expects us to be there and available when things are happening.
You have to have experience, you need to be able to do the job, in that moment. Without that lead up and that training and preparation, you couldn't be there, and you wouldn't be able to make those images. We really need[ed] to be there and have the experience to show that story to the world.
What are some of the impacts that you've seen come out of this collective body of work, from the middle of the bushfires to the aftermath?
I believe photojournalism is in a unique position to change the discussion around very sensitive, political issues around climate change; issues that are so polarised amongst different news outlets.
What are some of the impacts that you've seen come out of this collective body of work, from the middle of the bushfires to the aftermath?
I believe photojournalism is in a unique position to change the discussion around very sensitive, political issues around climate change; issues that are so polarised amongst different news outlets.
"The beauty and the power of photography is it's able to take the viewer to that spot and show them what we saw."
I'm not saying it's the be-all and end-all, but it's that directness and that immediacy with images, that has an impact, and it's undeniable. I think it allows for people to make up their own minds. I'm just trying to make images that move people, you know, that are like a sucker punch to the gut.
I realised early on that I wanted to be very aware of what was happening outside of the fires and to turn my lens on some of the quieter moments as well that are equally important — the human impacts of these fires and the impacts on animals, to try to tell amore holistic story. One of the stories I'm most proud of is following up with a couple of communities — Cobargo and Quaama — about four, five months later, during the peak COVID situation at the beginning of winter.
I followed up with some of the people that had lost everything and were living in tents and leaky caravans, under just abysmal conditions. It was about following up with what has happened to these people that have lost everything, which I feel is very important.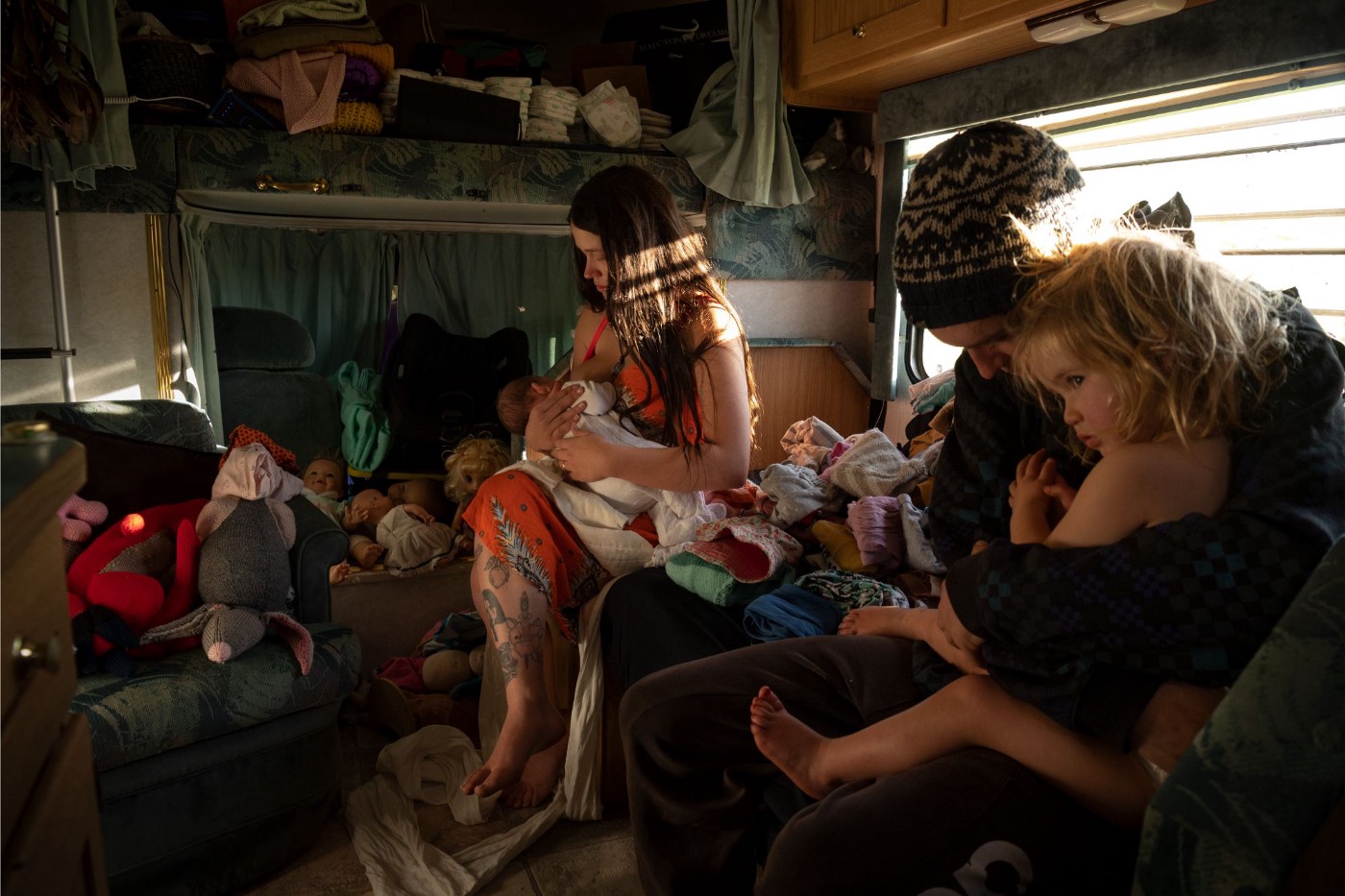 Photo: Matt Abbott
The photo of the young couple with a baby and a toddler in a camper van was particularly powerful.
Thanks, that woman, Zoe, is the young woman that refused to shake the Prime Minister's, Sco-Mo's, hand. Their case is by no means an unusual situation — they lost their homes, and they're living in a caravan.
They were one of the lucky ones, because they were donated this caravan that was in quite good condition because, you know, she became quite well known. But it was very difficult having lost all their family photos, and other irreplaceable items and just an incredibly disruptive thing for that young couple to have gone through. I met people living in these horrendous conditions, very detrimental to their health, not to mention their mental health.
I see our role as photojournalists to be not just photographing fire, but connecting with people and seeing these stories through [to the end]. That's the way I've always worked — lots of long-term projects that just keep going. And I think that that shows the implications of these events for our future in a clearer way.
For me, it was personal, because I'm used to working on stories about disasters in other countries and seeing things unfold in third world countries and it's terrible; but to see it happen in your own backyard, it was incredibly alarming.
Can you tell us a little bit about how you got started working in photojournalism, and what inspired you?
I've always been a visual person and creatively motivated, but I came to photojournalism slowly — it took me a while to get to the point where that was what I felt like I should be doing. I flirted with other forms of photography before that. When I first started working as a photographer, it was all about the image — making a powerful photograph. It's been an evolution for me, where my focus now is much more about the story and what the image is saying — doing the research and having a robust approach to the story — because I believe that's the way to have the most impact, and is the best way to reach an audience.
Now, my approach is very much research-based, pitching long-term stories to editors and then going from there. So it's a bit more considered, not just, you know, "Oh, hey, a journalist needs some photographs. Can you just pop along and get a few frames?" I think photojournalism can offer so much more. I think that's the future of online visual storytelling, for sure.
What's your message to the Australian public about why a strong, independent press, working in the public interest, is important for democracy? And the role that good photojournalism plays within that?
I can talk a lot about this (laughs) — very opinionated on the subject. Conor Duffy, a ABC correspondent in the US, wrote this amazing farewell article after working there for three years basically saying, "Australia, we criticise the US about their gun control and think how could it get to such a point where guns are such an endemic issue there?" But then we don't have the same critique of, say, our freedom of the press. Because we see the freedom of the press slipping away here in Australia — it's not even something we talk about, even amongst journalists, the people that should be most concerned about these issues. We are one of the world's most secretive democracies.
As photojournalists, we're not really involved in these conversations to begin with, to be frank. However it's something I'm really passionate about, because it's a major issue, I am constantly facing opposition to be allowed to witness things. Just my presence in a room, or in front of an emergency situation, is constantly under threat and something we have to fight for.
Even shooting COVID stories, the amount of times I've been pulled up by the police for photographing in public is shocking to me. "Hey, what are you doing here, and why are you doing this?" It isn't accepted that photography of police, for example, in a public space is permitted under our laws of freedom of press.
I had issues photographing the bushfires where people would try to restrict your access to the fires, sometimes on the grounds of safety. But other times, you feel like there was an agenda at play, so I would push things as I believe these stories are instrumental to the public interest — just like other trickier stories where access is restricted.
We need to be able to see these things. If you look at some of the images we took of the fires, many of them would probably be against the rules in some form. Some authorities would not have allowed us to be in those situations, but these images were critical to be able to communicate the extent, the scale and the ferocity of the situation.
Read all the 2020 Walkley Award-winners here.
---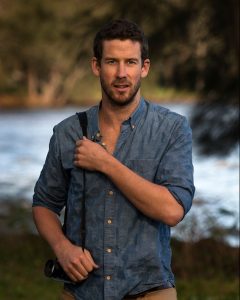 Matthew Abbott is a documentary photographer based in Sydney, widely recognised for photographing social, cultural and environmental stories covering contemporary suburban and regional Australia. He is a regular contributor to The New York Times and other international media. His work has been recognised through a number of prestigious awards, including the 2020 Deadline Club Award for Spot News, second place in the 2020 World Press Photo Contest, Spot News category and third place in the Daily Life category at the Pictures of the Year awards. He won the inaugural Rust Belt Biennale in 2019 and the Nikon Journalism Prize for Australian Daily Life in 2018 and 2019.
---
Watch highlight interviews with the winners of the 2020 Walkley Awards for Excellence in Journalism